Once you sign up for your Semflow account you will be taken to your Semflow dashboard.

Next you will need to download the Semflow Extension from the Chrome Store. Once downloaded, you will want to pin the extension to your Chrome browser as shown below: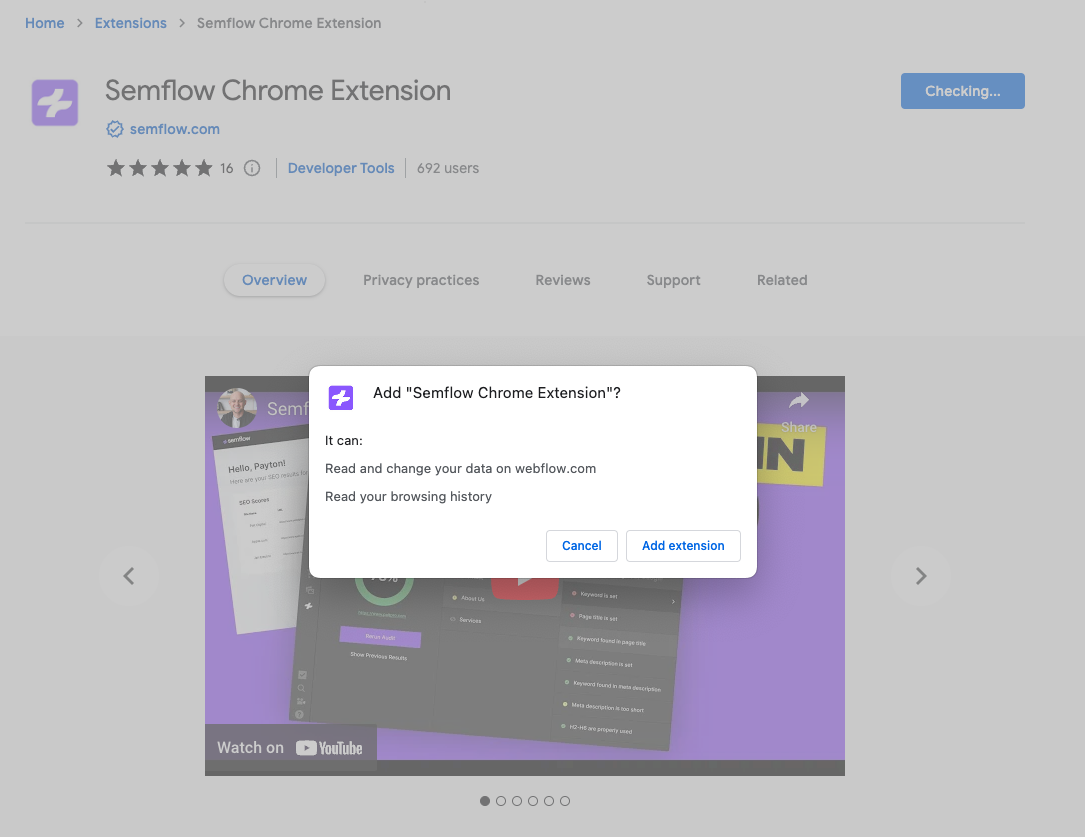 Once the Extension is downloaded to your Chrome browser, make sure to pin it as show below: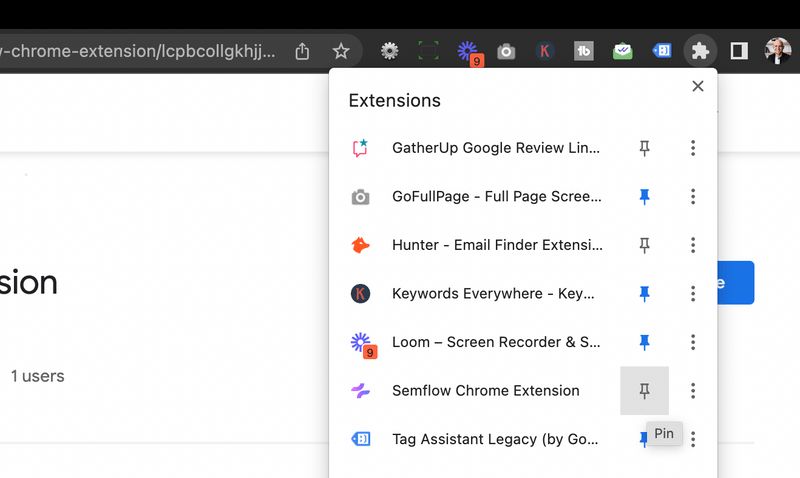 Then you can click the Semflow icon in your browser toolbar to login and authenticate your account.

*Use the same login information that you used when you first signed up.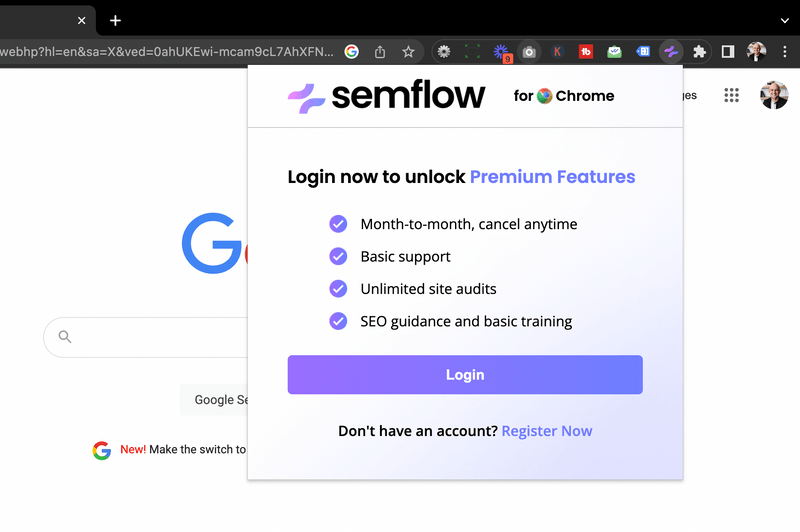 Once this is done, you can refresh your Webflow Designer and the Semflow icon will show up in your left toolbar: